Career Coaching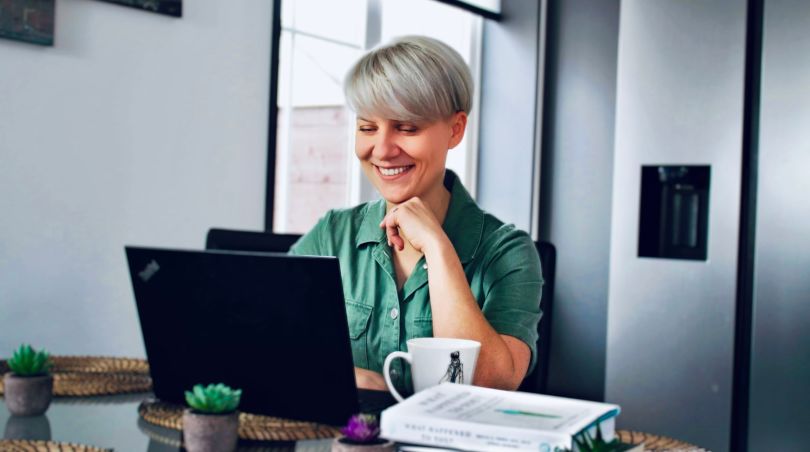 Career Coaching
Do you feel a lack of purpose or fulfilment in your current role or profession?
Did you stop enjoying working in the industry that you are in?
Are you thinking about changing the industry or role but not knowing where to start?
Are you trying to figure out what would be the next step in your career that would fit your lifestyle and life in the future?
Do you feel burnout and a sense of resignation or lack of energy in your current career?
I can help you review your career and create a pathway to move forward to achieve the desired result - finding a career or job that you love and feel happy and fulfilled with every day.  Build confidence, understand your strengths and abilities and get clarity on your life and career goals.
A career is an integral part of our lives, and we spend 40 hours a week working. When you plan to look for another job, it's crucial to look into other parts of life to understand better who you are, what lifestyle you have and what quality of life you want to build.
However, discovering what you want can take some time and reflection.
Everybody may get stuck at some point. And especially in those difficult times and circumstances, you might feel that you don't have many options outside your control.
As a Coach, I will not provide you with a fixed solution, but I will start a process of connecting your thoughts and feelings, analysing where you are now to help you find meaning in your life and work. Instead of analysing the problem, I focus on creative solutions, new insights and opportunities, challenging the way you think, and empowering you to act and move forward.
With proven coaching tools and techniques that I use and structured exercises during the sessions, you will boost your confidence, know yourself better, and feel empowered to shape your career the way you want, so you feel happy and fulfilled every day.
Whether you are a recent graduate, revamping your career or looking for a new walk of life that will give you meaning and fulfilment, I can help you shape your successful careers to feel happy and fulfilled. I believe that one size doesn't fit all; each person has a unique way of thinking and different expectations from life. It's important to start where you are in your life and focus on your career and life goals.
Career Coaching Services
Single Coaching Session
90 min session
It is ideal for anyone who wants to reflect on a specific challenge in their career and life or get clarity on goals and future vision.
15 min check-in call available for up to 14 days after the session.
Our time together will allow you to look holistically at your life and career. 90 minutes session with me will help you discover new solutions and understand what works well and what you would like to see more of in your life and career, empowering you to focus on your goals and actions and feel inspired and motivated to act!
Career and Life Fulfilment Evolution Program
A step-by-step structured program helps you find ways to shape your successful career, boost your courage to purchase your dream and believe in yourself. The process will support you in building your vision of a successful life and understanding what type of career you want to feel happy and fulfilled every day. Find your purpose and meaning, and align with your values and goals to have a job that fits your lifestyle!
During my 4-Phase Program, I will assist you in building your career blueprint, go through deep self-analysis, and create an inventory of your strengths, top skills, achievements, talents, and passions to boost your confidence and keep you motivated through the whole process.
Phase 1: Understanding where you are now
We look over your current situation and how balanced you are in life. We address your future vision, short term and long-term goals, review your fears, beliefs and doubts, and build an action plan so nothing will stop you from achieving your dream.
Phase 2: Building your Career Design Blueprint
We focus on your skills inventory, understanding who you are and what you can and want to do. The process will allow you to validate and test your career ideas, going through different possible scenarios and building your confidence and self-esteem for your future job search.
Phase 3: From building a dream to an action plan
We focus on your job search strategy and how you kick off your job search, network and build a professional relationship, generate referrals and brand yourself during the job search. We will also review and revamp your CV and LI profile!
Phase 4: Nailing the Interview process
We focus on building your confidence during different stages of the interview process and set up your interviewing skills for success.
During the program, I offer email support; you can always reach out to me if you have any additional questions after or between the sessions. Additionally, after you complete the program, I offer 2x 15 min check-in calls that you can book within the next two months!
Let's make it happen together!