About Me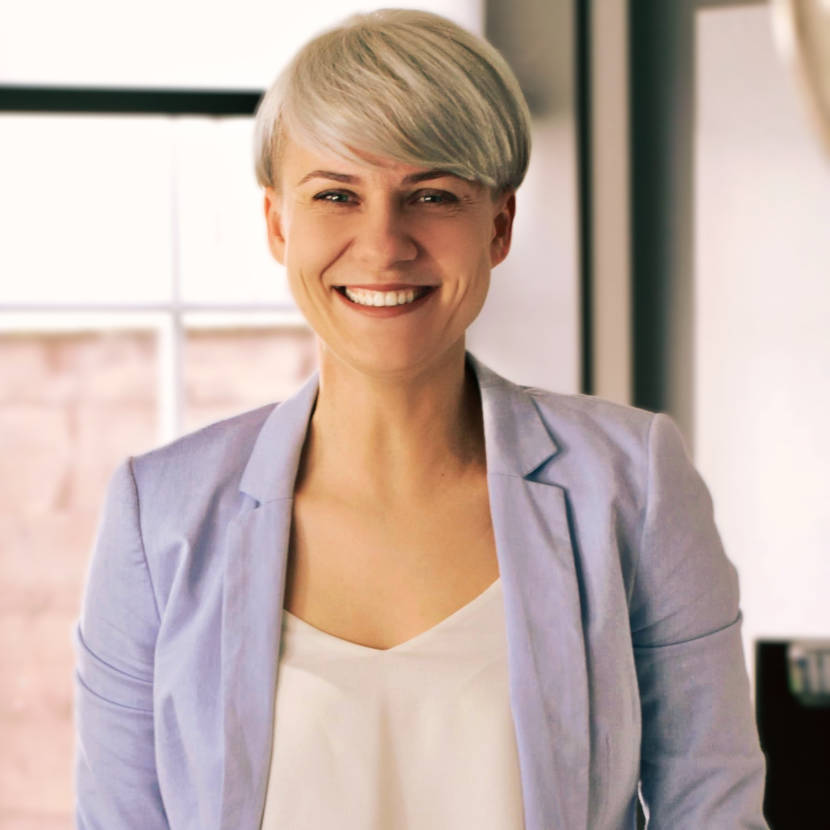 Hi, I am Anita!
I am a Certified Coach, Member of the European Mentoring and Coaching Council (EMCC), International Career Strategist, and Founder of CareerTips.
I'm originally from Poland, but for the last 16 years, I've been living in Ireland (with 18 months of adventure in Cyprus). Over the years I worked in a few different industries, and for the last eight years, I was globally recruiting from Interns and Grads up to the Executive Level for companies like Microsoft, Wargaming, and HubSpot.
My professional journey wasn't straightforward and I haven't followed the traditional career path. I have studied and graduated in Environmental Engineering and Spatial Economy while working full time in the Insurance sector in Dublin, for almost five years. I've never enjoyed that industry and I found this business and its products uninspiring and outdated.
At that time (2007), Ireland was stepping into a deep economic crisis with limited graduate job opportunities for environmental engineers. The chances of moving into that field were relatively small for me, so I started thinking about shifting my career path in a different direction. I felt unconfident and unsafe.
One of my lecturers in college made a remark that I might be good at recruitment. I wasn't sure if that would be something that I like but to get a better understanding of it, I signed up for a CIPD Diploma in HRM at the National College of Ireland. I have quickly realised that it is something that I'm genuinely passionate about!
Quitting my stable, well-paid insurance-industry job and starting my career from scratch was not easy, especially during the crisis. But, sometimes, taking a step back is as necessary as moving forward.
I've kicked off my recruitment journey at Microsoft, first as a recruitment coordinator and then as a University Recruiter. I had a fantastic opportunity to be a part of Microsoft's Graduate Recruitment Team- discovering the wonderful world of the Tech Industry and hiring Graduates across EMEA. However, after three years I've decided that it was time to say "goodbye" to Microsoft or rather "hello" to a new adventure in Cyprus where I became a part of the Global TA Team at Wargaming, leading global recruitment for Development, Technology, Finance and HR.
My family and I have always considered Ireland to be our Home, so after 18 months spent in Cyprus, we have decided to come back. I have joined Hubspot, where I've been working as EMEA Recruiter searching for sales professionals across the globe.
For a long time, I thought that career success was equal to working for big companies and climbing the corporate ladder. But despite working hard and progressing well as a recruiter, having great perks and flexibility working from home, I still didn't feel fulfilment and satisfaction. I was trying to change the roles, recruit for different business areas, and change the companies, but the result was still the same- lack of satisfaction.
That was a signal that I was looking for something else, and success meant something different.
I started reviewing my entire life, my previous experience, and the environment where I am at my best, reflecting on who I am and what my values, passions, and interests are. It was a long self-reflection process, which helped me understand and define my goals for life and career. The most exciting part of my role was always to help people get their dream jobs and see people growing in their careers. That was one of the traits that led me to become a Career Coach and build CareerTips.
Whether you are a recent graduate, revamping your career or looking for a new walk of life that will give you meaning and fulfilment, I can help you shape your successful careers to feel happy and fulfilled.


Kamila S. Kucharska
Learning and Engagement Strategy, LinkedIn
I would like to write this recommendation for Anita to highlight her professionalism, dedication, and friendly manner. Anita has the unique ability to listen, understand, and coach people, help them to analyze their own needs, and make the right career decisions. She applies her practical real-life professional experience which can be extremely helpful for your career coaching session as well. I can not recommend Anita more highly, get ready to level up!

Andreia Correa
Customer experience and success
Anita helped me during my adaptation in Ireland. In the beginning, the interview process was a challenge for me, a new country, a new language, and a new culture, but with her help, I could develop my confidence and go through all the steps to get a job. Now, fortunately, I'm working in a great company and position. Would definitely recommend Anita for everyone that needs interview process orientation.
Contact me
You can get in touch with me directly by:
Request a Free Consultation
If you have any questions or just want to get in touch quickly, use the form below. I look forward to hearing from you!