Dr. Anastasia Lobanova
Director of Science, Climatiq
I was fortunate to meet and work with Anita at the moment when I was stuck professionally. Anita is an excellent professional. She is attentive, structured, clear and competent. Anita helped me gain a different perspective on my professional skills, prepared me for the interviews, advised me on how to negotiate salary, and gave a lot of personal support. Thank you, Anita. Coaching sessions with you helped me get unstuck, clear my vision, and better understand my strengths and how to use them.
And I still cite some of the exercises we made with Anita during the coaching sessions to my friends when we discuss our professional lives :)

Miriam Krafzick
Talent Acquisition Manager, Microsoft
It was such a pleasure to work with Anita and we will miss her greatly here at Microsoft. She joined us on a six month contract to support us with the hiring of 25 candidates for our second cohort of our Sales Academy. This program enables recruits from a variety of backgrounds and with little or no digital skills to establish a career in digital sales. Anita brought a very consultative and innovative approach to this hiring project ensuring that all candidates were set up for success entering the interview process, giving deep guidance and support also to those that were no successful to help them on their career path. Anita is a great listener, very resourceful and has a great talent around advising candidates on the right techniques to set them up for success with their interviews and future career planning.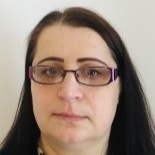 Katarzyna Czerwonka
Accounting Technician, Horkans
Knowing Anita for more than ten years, I would like to emphasize that everything she does is done at a high standard.
I had a privilege of being her client, during the sessions she has proved her professionalism, exceptional ability to listen and analyse my own needs. Anita helped me to prepare for interviews, develop my strengths and to feel more confident.
She inspires and motivates me to the further development and leap in my career. Her course has changed my approach, let me believe in my abilities and possibilities.
I highly recommend Anita as a great mentor, she is always available to advice and guide in your career decisions and progression.

Nicla Valletta
Customer Service Associate, Webhelp
At the beginning of this year, I felt professionally stuck. Going back to meeting people after the period of isolation made me compare myself with others: I began to compare my professional skills and feel I was not up to the standards of my colleagues, sometimes even my tasks, making me feel even more distant from my goals.
In this, Anita helped me a lot. She has helped me remember the path I have taken so far, in which I have never stopped and in which I have always learned and gained knowledge; but she has also reminded me of what I like to do, my passions, talents, skills and values: she has fortified my self-esteem and self-confidence. After this journey together, I am more aware of myself and my abilities, my will and desire to grow more and more.
I would like to thank Anita for taking the time to understand and help me, with an always positive and understanding attitude.

Kamila S. Kucharska
Learning and Engagement Strategy, LinkedIn
I would like to write this recommendation for Anita to highlight her professionalism, dedication, and friendly manner. Anita has the unique ability to listen, understand, and coach people, help them to analyze their own needs, and make the right career decisions. She applies her practical real-life professional experience which can be extremely helpful for your career coaching session as well. I can not recommend Anita more highly, get ready to level up!

Andreia Correa
Customer experience and success
Anita helped me during my adaptation in Ireland. In the beginning, the interview process was a challenge for me, a new country, a new language, and a new culture, but with her help, I could develop my confidence and go through all the steps to get a job. Now, fortunately, I'm working in a great company and position. Would definitely recommend Anita for everyone that needs interview process orientation.

Dilan Kilic
Digital Marketing Consultant
During our short time with Anita, she has provided me immense value. She is not only a great coach, but she's also quite experienced in HR industry. She gave me some advice that I wasn't able to find anywhere else. Thank you, Anita, for your help!

Kitti Juhász
B2B Marketing, Salesforce
I've known Anita for years now and she is just incredible.
Empathetic, experienced, energetic and honest.
Thanks to her incredible experience and active listening skills, she can guide you through your career aspirations, provide you with great insights, asking the right questions so that you realise what are the right next steps to reach for the starts in your career. An inspiration. I can only recommend her to anyone who needs support with a career decision and transition.

Desmond Gbenga Aghahowa
Business Operations Associate, Microsoft
Anita is a very thorough and dedicated individual which translates into her work. I met with her during my recruitment process with Microsoft and I must confess, it was one of the most pleasant experiences I have ever had the opportunity to engage in as my professional journey continues.
Anita went over and beyond to ensure I was fully ready and even followed through after I secured my offer. This to me shows how selfless, dedicated, and passionate she is in her profession. I will definitely recommend and endorse Anita Pryzmont always in her career and as a truly amazing being to have in one's corner!

Santolo Mele
Product and Innovation
I've been Anita's client in a very delicate moment of my career and in our sessions she helped me a lot in the role and work environment transition i wanted to do.
I found very useful in particular how Anita was supportive and emphatic and at the same time very practical and oriented to the points. in my opinion this a fundamental skill to have if you are doing coaching because you have to be in a meaningful relation with the human being and then with the professional... in this was Anita great.
In our sessions we mainly did exercises in order to write down goals and way to achieve them but I'd like to mention also how we covered also the stress management.
Anita is a super professional and an extraordinary human being. I can't say any anything but to recommend to get in touch with her if you need career coach.

Fruzsina (Fru) Martha
Customer Success Account Management
Anita is one of those rare types of people, who not only helps with what you have signed up for but affects other areas of your life too, bringing positivity, good mood, and motivation into your life. I have been working with her since February and I feel l have already learnt & grown so much with her help and assistance. She is incredibly professional, focused, straightforward and knowledgeable. She does what she offers as an incredible career coach and gives you valuable insights into the industry she knows but lets you discover and bring out the best in you. And she does this in such a helpful, effective and friendly manner, that makes you work harder and inspires you to do much more. She is going to be your biggest cheerleader and support all along the way if you work with her, which l full-heartedly recommend to anyone who wants to achieve more in their careers.

Anna Zakaryan
Employer Branding Manager, Jodel
A brilliant combination of mentoring, coaching, consulting and professionalism! This is exactly what you can expect from Anita. Her sessions will change the way you think, work and build your career. From the very first minutes of the call, I could absolutely trust Anita 100% and completely open up. Her talent of asking the right questions at the right time, guiding, sharing her valuable experience and being so positive and inspiring played a significant role in my career decisions and actions.
Anita is able to help you make a big step forward in your career and she does that so easily and naturally. Every time I have a call with Anita, it feels like I have a call with one of my best friends, who knows me perfectly, but who is also so professional and skilled to help me make a big leap in my career.
Absolutely recommend! Especially, if you want to build your career in HR or want to shift to HR, you need to talk to Anita! Her extensive experience in HR + coaching methods and skills will bring you to the next level in the shortest period of time.

Julia Rei
Learning and Development
I highly recommend Anita as the coach to go to when it comes to a career change.
First of all, thank you for creating a space in which I didn't feel the need to be perfect and having to have everything under control.
The session helped me so much to understand where my mental chaos in relation to planning my future career comes from and from where to start to tackle it.
After so many weeks of running circles, this new clarity is a relief!

Aws Kafaji
Director Of Business Development, Nile Bits
Anita is an excellent coach. She helped me to prepare for interviews and found suitable positions for me. Thanks to her advice I am more confident doing interviews and now I know which positions would suit me, and even after we finished our sessions, she was keep following to make sure everything went well .

Carlo Pezzuto
Talent Sourcer, Vaia
Anita isn't only a fantastic person but also a great career coach. She is wise, intelligent, and a great listener. Anita worked with me in a period of change and where I needed a compass. She helped me understand my career goal and which capabilities I need to acquire. Not only that, Anita became a mentor, too, guiding me through recruiting world. She was always ready to help and find a different point of view to tackle my challenge—worth recommending her as a career coach and mentor.

Neha Chauhan
Financial Analyst, GCS Consulting
In career coaching sessions, Anita served as my client. She is a lady with a lot of zeal and excitement for assisting you to strengthen your talents. She is a highly skilled artist who can mold your elements into beautiful sculptures. My interactions with her during the two sessions were fantastic. Although I sought assistance from her at strange hours, she always reacted positively to each question I had. I learned a few techniques from her that she advised and sincerely applied in my career. I discovered her to have a good outlook and the ability to talk and mold someone into a successful job.
Proud to have you as my career coach.